In order to make you feel at home as quickly and smoothly as possible, Paris 1 Panthéon-Sorbonne has many services available to assist you in settling in and diving into your studies and life in Paris: Welcome Days, French classes, sports and cultural activities, etc.
Welcome Days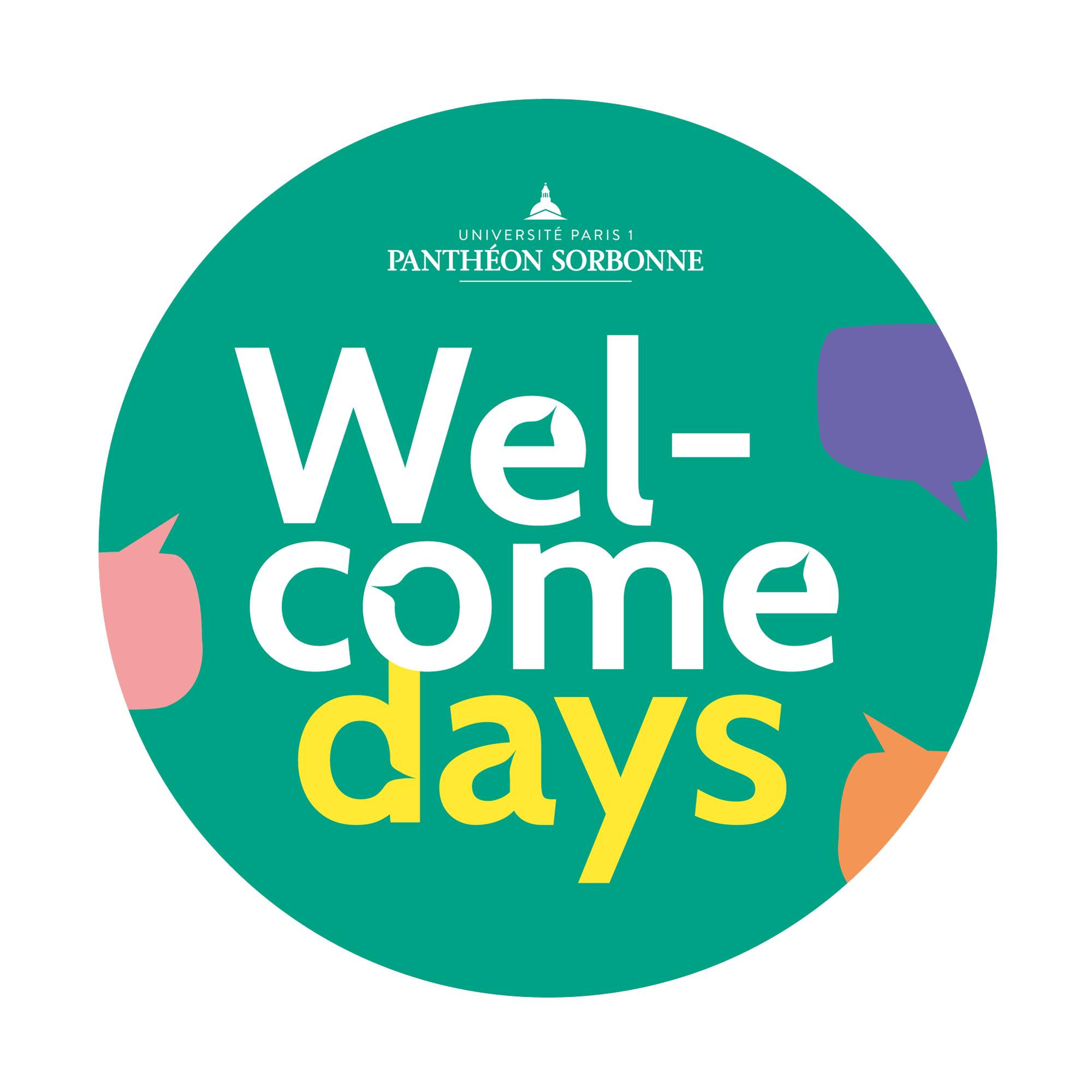 Every year leading up to the start of semester one in September and the start of the second semester in January, Welcome Days are held for incoming students. These events are a chance for students to become better acquainted with the university.
Participants in the Welcome Days have the opportunity to improve their skills in French as a foreign language (FLE). Students are grouped based on a language placement test they take at the beginning of this week. Students may also attend university methodology classes for each discipline as well as research method classes offered by the library in order to support students with using the online resources.
At the start of the Welcome Days, there is an introductory meeting at which representatives give information about various university services, such as the International Relations Department, the Languages Department, sports services, the Student Life Service, and health services. The International Students Association of Paris 1 / ISAP1 is also invited to participate in running activities during the week, helping international students to become better integrated into the university and life in Paris.
The Welcome Days finish with a cocktail reception which is a chance for students to meet and get to know each other. If you would like to participate in Paris 1 Panthéon-Sorbonne's orientation week then you must fill out an application form online that will be sent to you prior to your arrival as places are limited. Your offer to study at Université Paris 1 Panthéon-Sorbonne does not guarantee a place on the Welcome Days. Participating in all sessions during this event does not lead to the obtention of credits (ECTS).
Pascal Levy / Panthéon-Sorbonne
Pascal Levy / Panthéon-Sorbonne
Pascal Levy / Panthéon-Sorbonne
Pascal Levy / Panthéon-Sorbonne
Pascal Levy / Panthéon-Sorbonne
French classes
In addition to the intensive courses offered during the Welcome Days, the university provides specific language courses to help you improve your French throughout the year.

As an international student, you can take a French as a Foreign Language (FLE) course during one or two semesters of the academic year. To do so, you must first complete your administrative and academic enrolments. If you have not participated in the Welcome Days, you must take a test which will allow you, once you have the results, to choose a course adapted to your language level on Reservalang.

► Learn more about the Language Department
Culture and sports
Université Paris 1 Panthéon-Sorbonne has many student societies, including cultural societies, sports and subject societies, and union societies. There is a huge choice if you are interested in getting involved in the university's student clubs and societies. 

For those who are interested in theatre, music, writing or discovering the world of radio, the cultural service of the university offers various workshops for students and also promotes events organised by the university's associations.

There are also many sporting activities at the university that you can participate in for free as part of your university studies or independently in your own time, either through the UEFAPS or the AS Paris 1.