OpenU Steering Committee Meeting in Paris
On 13th September 2021 the Steering Committee meeting of the OpenU project was held in Paris to further the collaboration between its partners and put into effect its strategy for the implementation of the BLOOM hub.
After nearly two years of remotely-held meetings, the coordinating institution of the OpenU project, Université Paris 1 Panthéon-Sorbonne, hosted its Steering Committee in Paris. Representatives of four partner universities and associations attended this meeting and were joined virtually by two Steering Committee members.
This event brought together representatives of each of the work packages which form the OpenU project. It also provided the opportunity for the OpenU Steering Committee to welcome a new member to its team, Freie Universität Berlin, which will act as the main implementer of the expected BLOOM hub.
The Steering Committee allowed the 12 contributors to present and discuss the latest developments and achievements of the OpenU project, illustrating the deep and collaborative work that has been undertaken with all OpenU partners thanks to their active involvement in the project's activities.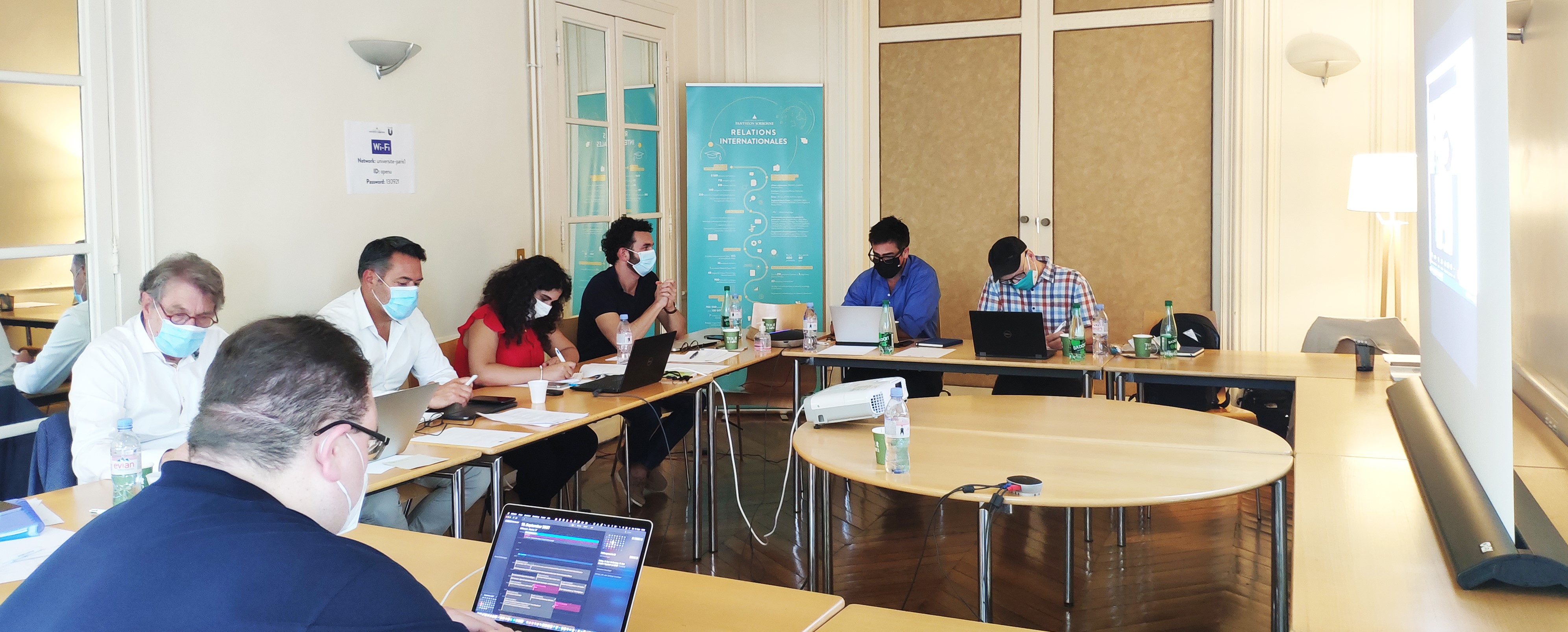 Launched in 2019 with the support of the European Education and Culture Executive Agency, the OpenU project brings together representatives of ten higher education institutions (HEIs) across Europe, representatives of Ministries of Higher Education and Research from six countries as well as representatives of students with the Erasmus Student Network (ESN) to implement innovative policies and encourage mutual learning. It aims to reinforce strategic and long-term structural cooperation between HEIs by developing a shared digital infrastructure, the BLOOM hub, which will serve as a one-stop-shop for higher education professionals, students and society at large, by being an integrated access point for learners, and supporting innovative course and curriculum collaboration as well as related mobility.